Go to the "Settings" menu and enter the "More settings" menu on your device.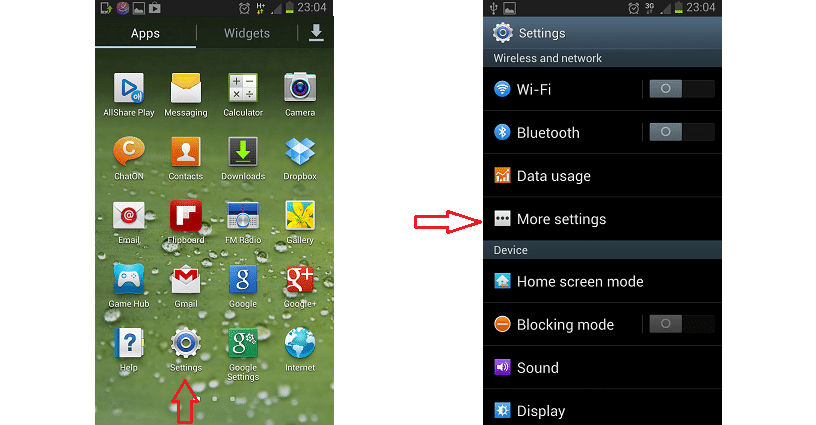 Click on the "VPN" menu and then choose "Add VPN network".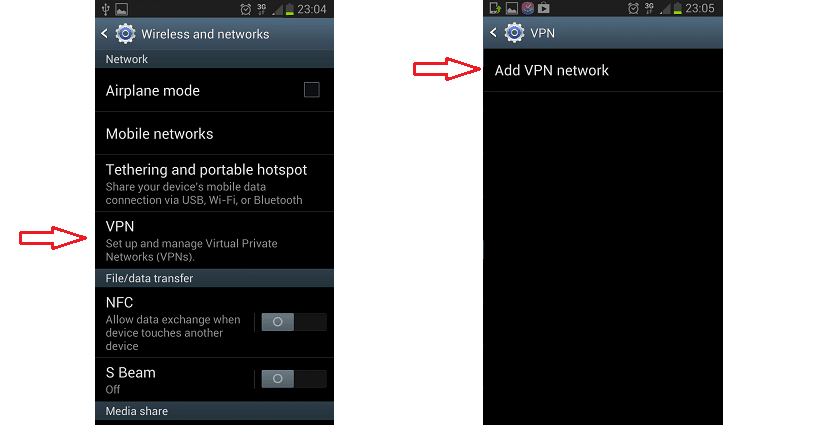 Enter a name for the VPN connection, leave type on "PPTP" and fill in the server address. The server address can be found in your Welcome Email. You can then "Save" the settings and make a connection to the VPN network.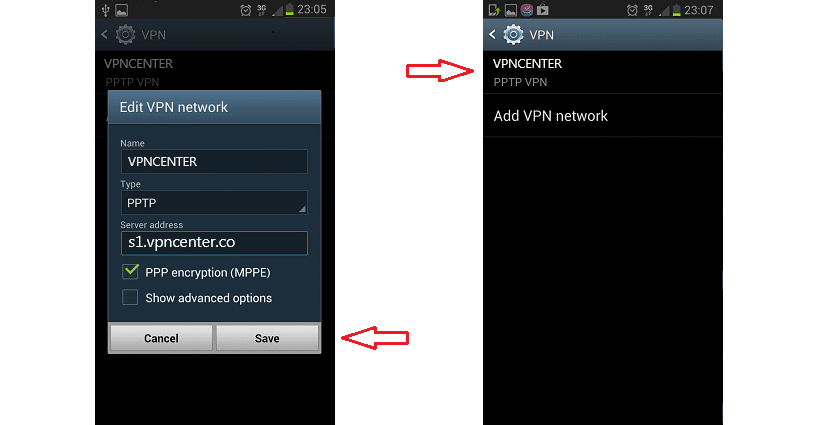 Fill in the username and password which you can find in the Welcome Email we sent.
Put a ✓ before "Save account information" and then "Connect". You will see it connecting.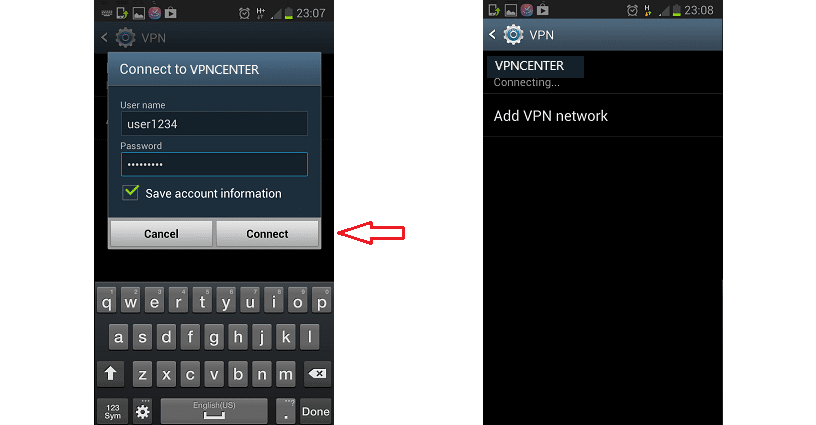 When it's complete you will see this screen. You can now start working in a secure environment.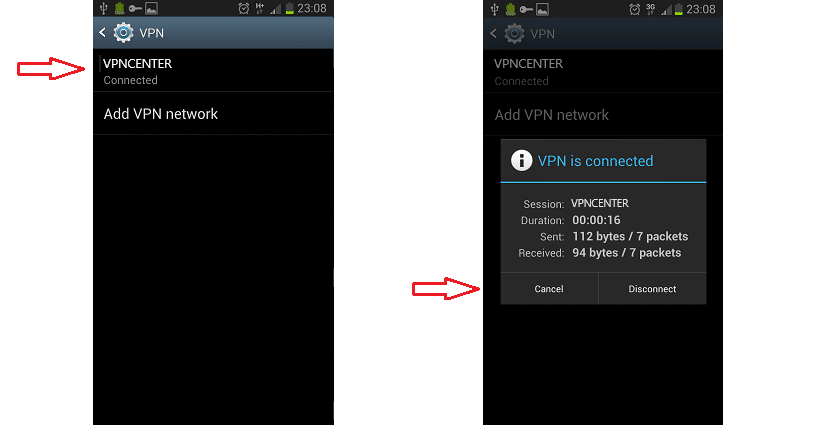 First connection usually takes not more than a minute. After connection you should now see the VPN connection successfully established.
Now all your traffic is secure and you are 100% anonymous!
If you have any problems or questions, please check our Knowledge Base.
If you can't find an answer there, you can contact our support team (info@vpncenter.co).