How to use a VPN with your PlayStation 4 | vpncenter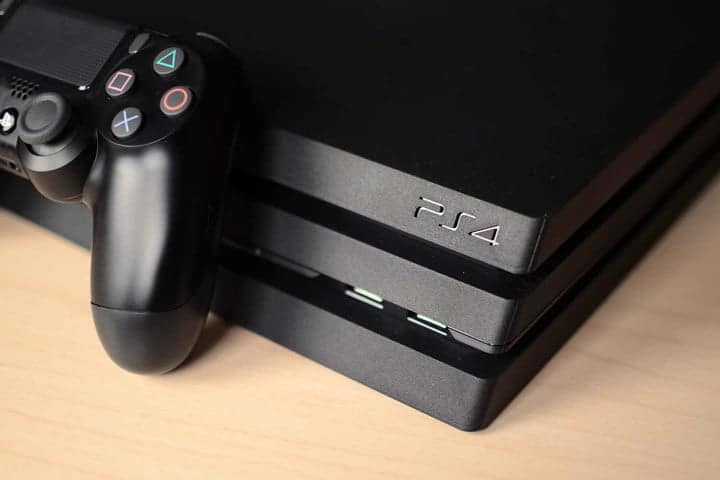 Take your gaming experience to the next level with a VPN for your PlayStation 4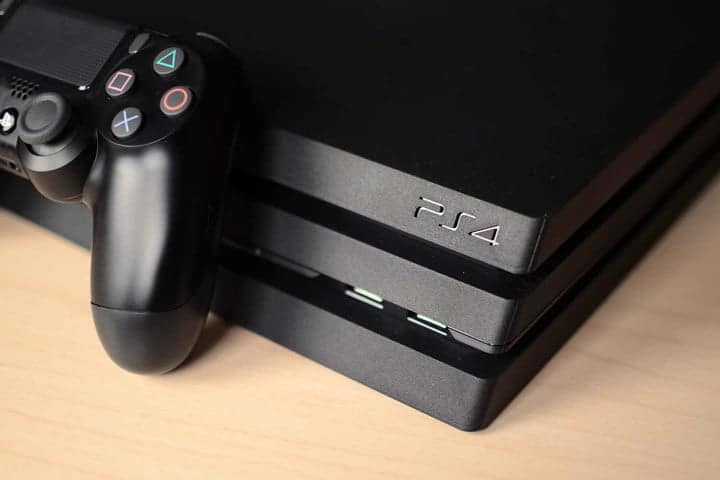 If you're an Internet-savvy gamer, you may have considered using a VPN for your online gaming. A VPN or virtual private network can provide a lot of benefits to players who want to access different gaming regions, reduce their lag and connection times, and protect their online play from malicious online attackers. It's not a system for everyone, but for some power users, VPNs are highly useful.
Connecting your PS4 to a VPN isn't incredibly complicated, but it is slightly more involved than plugging an Ethernet cable into your console or connecting to your local wireless network. Here's everything you need to know to use a VPN for your PS4's internet connection.
Use a computer for your PS4's Internet connectivity
best ps4 games header
The most common way to use a VPN with your PS4 is to install it on a computer. You would then connect the PS4 to the computer to use its VPN connection. You can also buy routers that allow you to add your VPN to them directly, which has its own benefits. Generally, though, the modem and router you get from your internet service provider can't handle that kind of setup. Using your computer for your connection doesn't require any additional hardware, so it's likely the most accessible option for most players. Here's how to do it.
Find the right VPN for you
There are a ton of VPNs out there on the Internet, each with its own strengths, weaknesses, and costs. Many VPNs will run you a subscription fee, and while some others are free, they limit how much data you can use per month without spending any money. Figuring out which VPN you want to use is the big first step, and it might take a bit of research.
Luckily, you can shortcut that process a bit. We've tested a number of VPNs to find the best ones — check out our guide to VPNs to help find the option that's right for your uses.
Set up your VPN
First, find your VPN, install it, and set it up on your computer. You'll find lots of options that work in different ways (including browser extensions) but the majority of this process is installing the VPN's software on your computer and configuring it. If you need help, we've got a handy guide for the vpn setup process that can walk you through it.
Connect your PS4 to your PC with an Ethernet cable
You'll need to link your PlayStation 4 to the computer you installed the VPN on in order to use the computer as a passthrough for your VPN's Internet, and that's going to require an Ethernet cable. Connect the machines and you'll be ready to tell the software to connect your PS4 to the Internet.
Change the connection settings on your VPN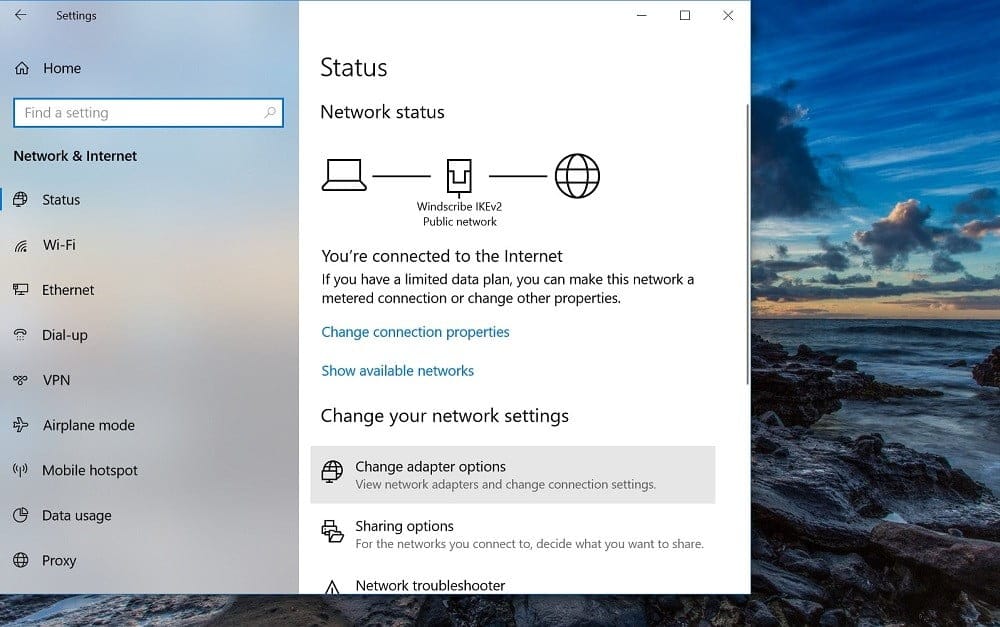 With the VPN installed on your computer, open up the Control Panel in Windows or right-click the Internet Access icon on the system tray. Navigate to Network and Internet Settings in both cases. Once there, click on Change Adapter Options.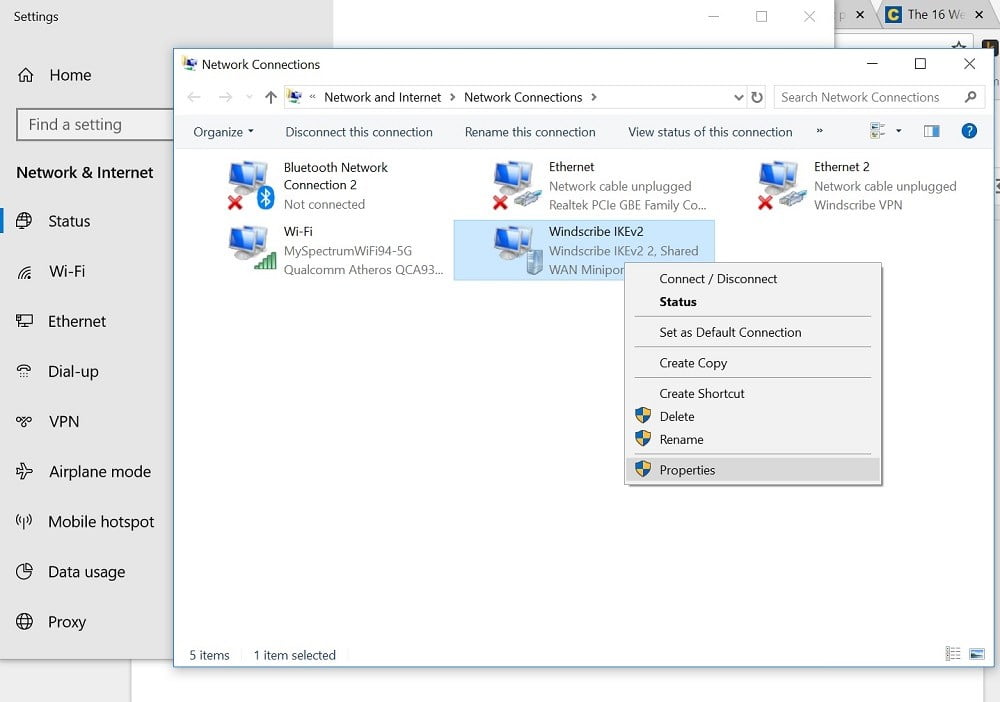 That'll bring you to a new window that shows all your network connections. Find your VPN and right-click it to bring up a menu. Select the Properties option to open a new menu window and it will have five tabs at the top. Choose Sharing and click the box next to Allow network users to connect through this computer's Internet connection.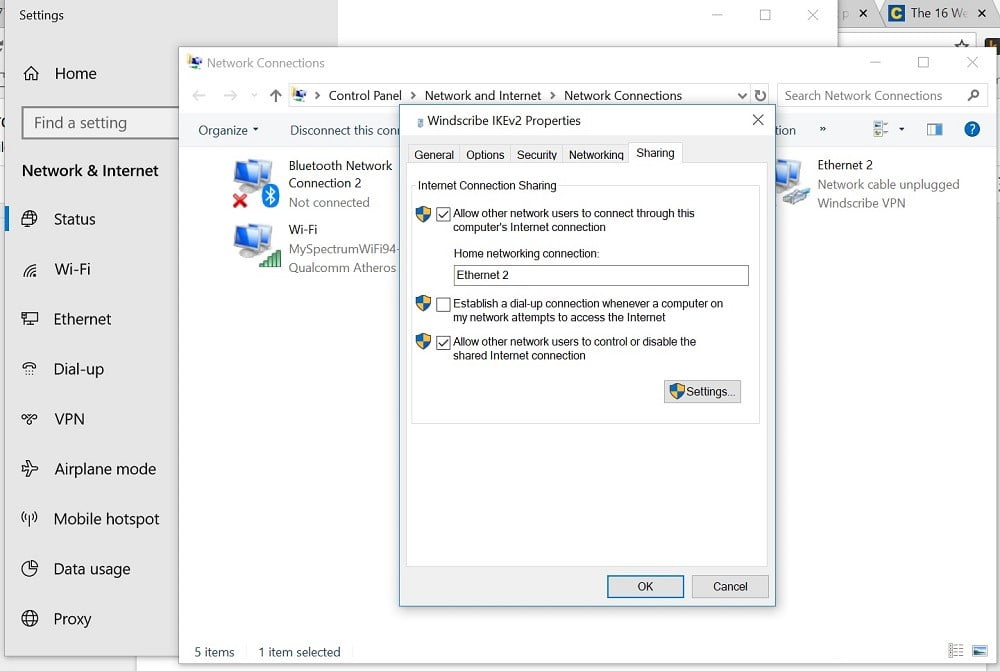 You'll also see a drop-down menu that will allow you to choose which connection on your computer you want to choose for sharing through your VPN. Choose the connection that relates to your Ethernet adapter if you're on a laptop.
Set up the connection on your PS4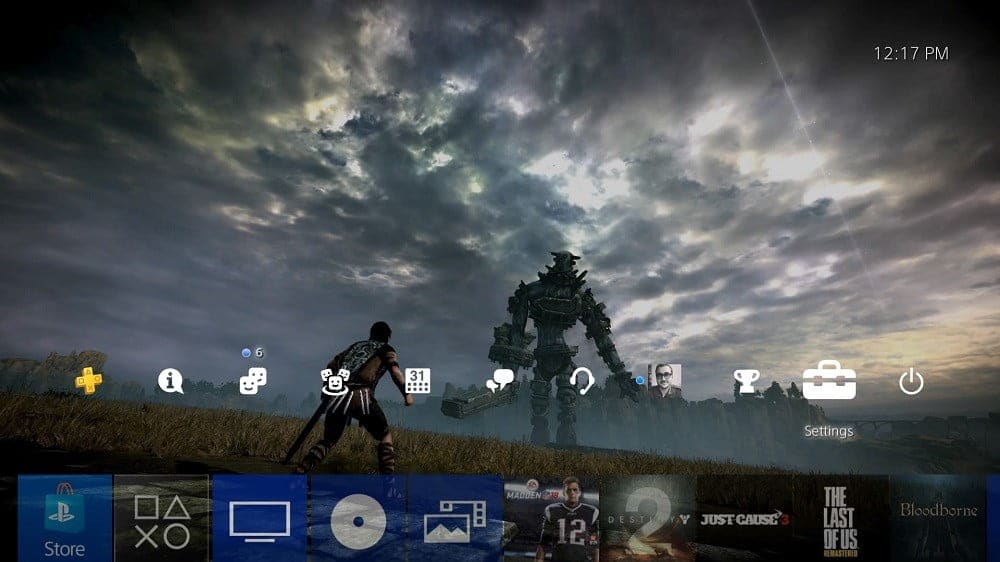 Now that your computer and VPN are allowing other devices to connect through them, you can go to your PS4 and set up its Internet connection. From the home dashboard, go to the top row of icons and find the Settings menu on the far right end — it looks like a suitcase.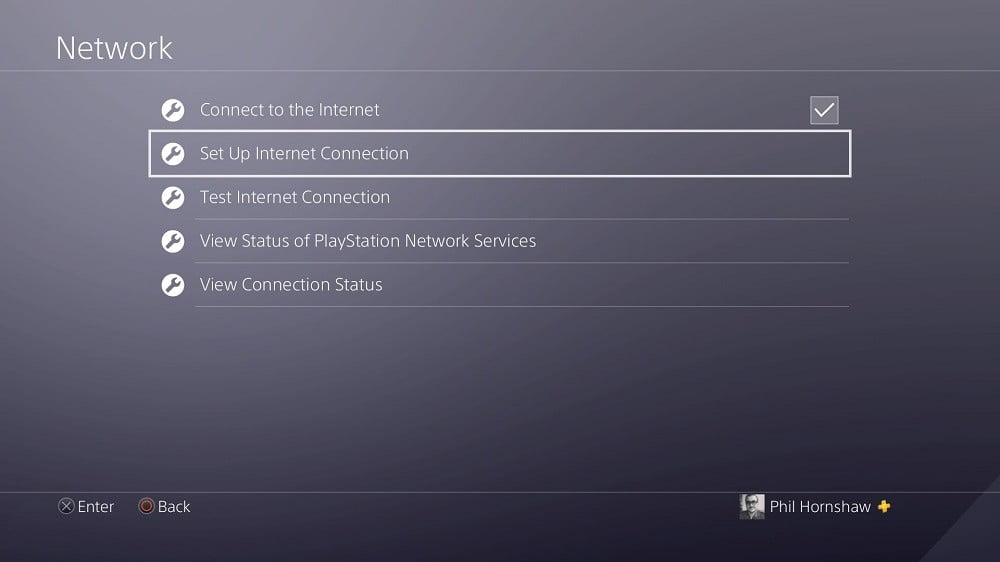 On the settings menu, navigate to Network Settings, and choose Set Up an Internet Connection. When the PS4 prompts you, select the option to use a LAN cable (rather than a WiFi connection). Then choose Easy Setup to let the PS4 scan for the connection itself.
The PS4 should find all the settings related to the VPN connection on its own. You may also see several prompts, asking you questions about whether you want to use a manual or automatic IP address, if you want to specify a DHCP hostname or DNS settings, or if you want to use a proxy server, so make use of those settings if you have need of them.
If you're seeing all those prompts and you chose the Easy Setup option, chances are good your PS4 isn't detecting your VPN's settings automatically, and you might have an issue somewhere. We found that likely means you specified the wrong connection on your VPN's sharing settings. If everything is set up correctly and you choose Easy Setup, the PS4 should detect everything automatically and give you no further prompts.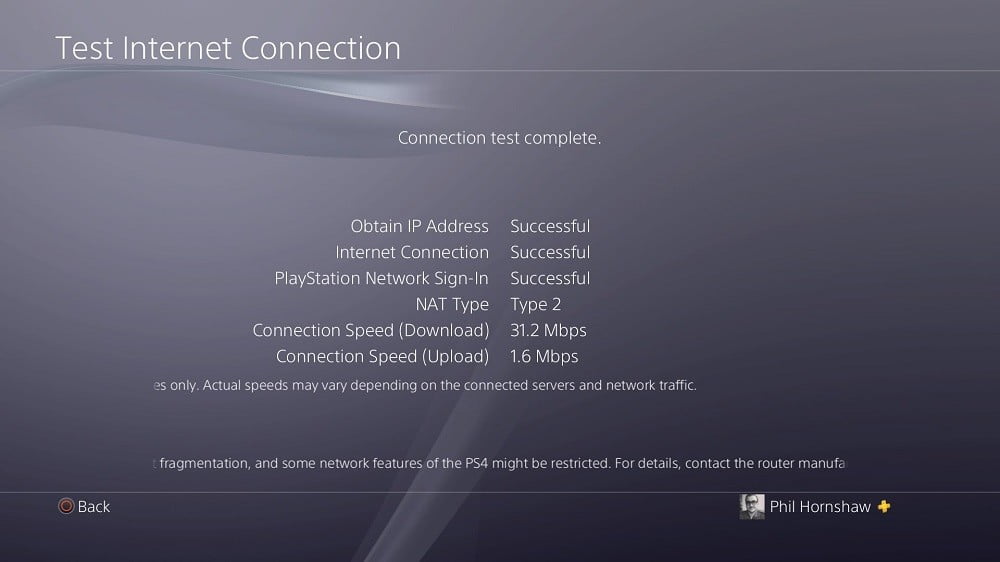 Once you're done, test your Internet connection to make sure everything's working right. If you get a clean bill of health for your PS4, you're connected to the Internet and ready to use a VPN with your PS4.