Why You Need Fastest USA VPN?
If you're a fan of USA-based content but unfortunately, your IP address doesn't allow you to access their engaging TV Shows and Oscar-winning movies, we have the best solution for your unlimited VPN needs! Get the easiest and fastest access to all your favorite sites today with our USA VPN!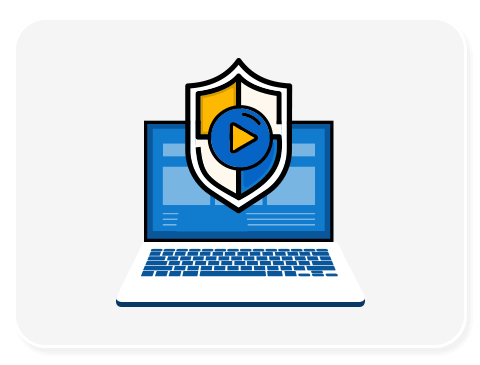 Protection Against Data Retention Laws in the United States
Not very long ago, the United States passed the Stored Communications Act. The act imposed certain restrictions on all US ISPs to retain a track record of all internet users around the US. The act gives the right to various government authorities to spy on your online activities and record them without your consent. Through FastestVPN's latest technology, you can now avoid such retention laws and browse with full security all over the web. FastestVPN brings you a USA VPN that through the most advanced techniques, encrypts your Internet Connection and successfully protects your data thereby letting you roam all over the World Wide Web by using a USA VPN.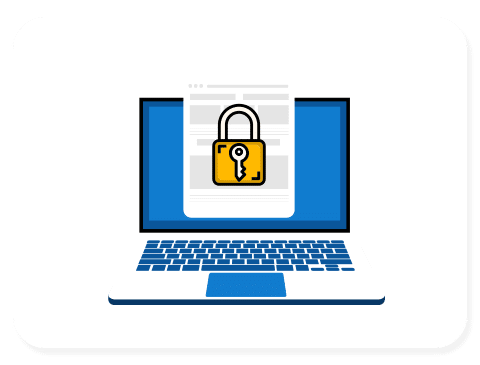 Unlock USA Channels
Most of the websites over the internet restrict access to non-US citizens. If you're a diehard fan of Game of Thrones, you probably freak out each time your browser tells you that you can't access the site. Our USA VPN helps you get through this restriction by making you appear as a US citizen thereby making it difficult for the websites to identify you. Perhaps now you know what our USA VPN can do for you!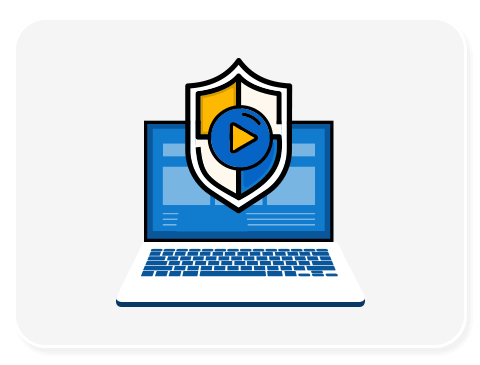 Protection Against Mass Surveillance
Mass-Surveillance is definitely the most undesirable of things all over the web. US Government agencies tend to spy on you quite frequently, no matter what device you access the web from. Whether it's a mobile phone, desktop computer, your gaming console or your home's private security cameras. All the devices that are attached to your Wi-Fi router have a high chance of being continuously monitored. Need we elaborate more on why you need a us vpn to keep yourself protected from such undesirable surveillance?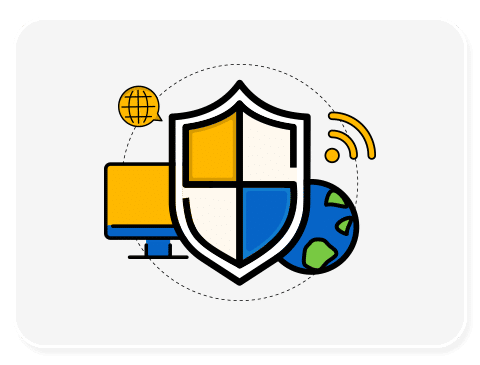 Complete Security on Wi-Fi Hotspots
How often do you connect to a Wi-Fi in a public place thinking it's completely safe? Whether it's an airport lounge, a restaurant or a hotel room, unprotected Wi-Fi hotspots are the most dangerous things you can ever become a victim of! For an experienced hacker, it's no big deal to spy on everything you do through a duplicate Wi-Fi. At FastestVPN, we take great measures to protect your identity from falling into the hands of such unpleasant individuals and we promise to give our words on this.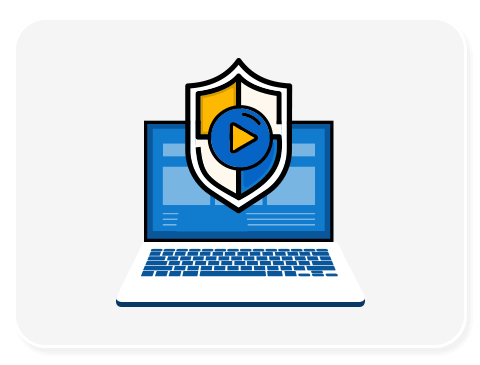 Avoid Infringement Laws in the USA
Infringement laws is one prominent reason for why you need a VPN in the USA. This is because, after the popularity of P2P file sharing, more copyright holders have issued strict measures against the offenders. It should however be noted that FastestVPN does not encourage or appreciate copyright infringement. Through P2P technology, Our VPN assists you in downloading or sharing large-sized files only if you have legally valid reasons to do so keeping your identity anonymous all the while.
EXPLORE ANONYMOUS, BROWSE SAFE -DO IT ALL WITH VPNCENTER
What is The S.J Res 34 Bill?
In 2016, a bill passed by the US Senate caused an uproar among the advocates and opponents. The Bill in question was called S.J Res 34 Bill. This Bill gave authority to broadband service providers to sell their customers information and web browsing history to the highest bidder. The bill was voted in favor of by most of the people who claimed that such information pertaining to websites and apps is not sensitive and may, thus, be sold off. So broadband services providers in the United States such as AT&T, Comcast, and Verizon can now sell their customers information without any kind of consent. Such information may include personal or financial information along with the list of websites that their customers visit.
---
How will VPNCENTER help me with this?
Advocates of customer privacy say that the move can produce serious consequences and if you're one of them, we highly recommend you to get VPNCENTER's USA VPN. Our advanced VPN technology is exclusively designed to provide all our USA VPN users with an encrypted connection which restricts broadband service providers from trespassing on your web activities.
---
Log Less VPN
If you're a first time VPN user, chances are, you know quite less about the 'behind the scenes' of VPN that you actually should do. Most of the times, these scene behind the picture are actually subject to national and international laws that require broadband services to keep logs or track their users' web-routes. It's actually quite natural that these broadband service providers are often forced by surveillance agencies to hand over their customers' private logs. These authorities justify this act by claiming that these are entirely used to prevent any potentially illegal activities that might take place over the internet or perhaps trace any kind of digital terrorism. Authorities like CIA and especially NSA, through its surveillance program, PRISM, often ask for private logs of certain web users.
Despite the fact that these are important moves to protect the whole of US from criminal activities, many privacy advocates naturally condemn this move. If you're one of them, you'll probably be glad to have come across VPNCENTER, the VPNCENTER software ever generated serving more than twenty countries across the globe. At VPNCENTER, we strongly discourage the record keeping of our user's private logs and that's why, our VPN technology is absolutely and completely, 100% log less. Get your own USA VPN from VPNCENTER and experience the protection you deserve!
---
How to Watch United States Sports Online with a VPN
According to the recent statistics, about 89.97% of the US population is a sports fan. With this said, it comes across as an unfortunate fact that not all sports channels can be accessed through US IPs. As unbelievable as it may sound, diehard sports fans really have to endure a lot in order to get access to these sports channels. Furthermore, if you're a US citizen living outside the US for the time being, or perhaps have gone on a month-long trip outside the US, there are a lot more Sports channels that remain inaccessible to you. This is where VPNCENTER enters the picture. Through our take on the latest VPN technology, we bring you the most efficient and the speediest VPN service that you can ever avail.
Through VPNCENTER's USA VPN, the entire United States can now access different sports channels through completely encrypted IDs. Some such sports channels include The Super Bowl, The World Series, The US Open and March Madness. In addition to this, from National Hockey League and National Football League to Major League Baseball and WWE matches, VPNCENTER has got all covered. No more of fretting over which proxy to choose, get the latest and strongly encrypted VPN technology that VPNCENTER has been infused with exclusively for you Best Streaming VPN!