Best VPN for China
Accessing your internet essentials in China can be frustrating.
VPNs can help you get around internet censorship — but not all VPNs work well in China.
Our China VPN Ultimate Guide is constantly updated from here in China to let you know what works and what doesn't.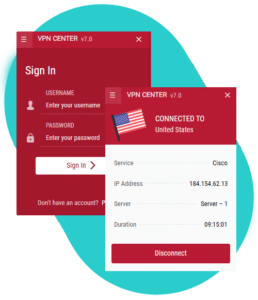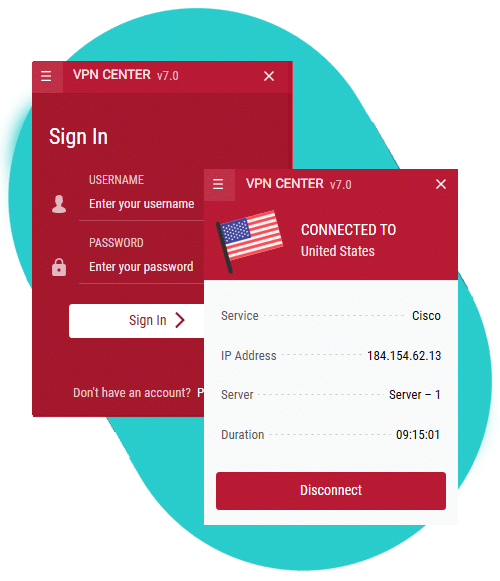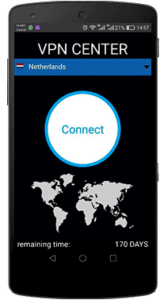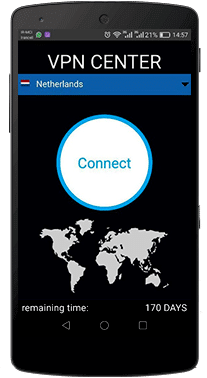 VPN in China, toch op Facebook, Youtube, Twitter & andere websites
Best VPN China
Who is this VPN guide for?
If you…..
Are coming to China for work or travel or living here AND
Use the internet
Then this guide is for you!
Everyone coming to China needs a VPN to access Google, Facebook, Youtube, and many other blocked apps and websites.
Many VPNs don't work in China or they are just plain slow (thanks Great Firewall!)
As techies, we wanted to find the best VPNs for China to keep our internet connections fast, reliable, and unblocked. We've tested a lot of VPN apps and we share our user experiences in this guide.
Best VPNs for China:
VPN CENTER Overview
Pros
Very fast speeds, reliable, strong encryption

All your Internet traffic gets encrypted through our global network

All connections come with UNLIMITED SPEED and BANDWIDTH

Hides your IP address

There are NO LOGS kept in the network

Connect up to 3 devices simultaneously

Very smooth dedicated apps for Mac / Windows / iOs / Android

Mobile apps reconnect automatically

Site is not blocked in China (easier access and customer support)

Best Server: Use a server in Hong Kong or Los Angeles, US for best performance in China.
here's a lot of cheap VPN apps out on the market today. Unfortunately, many of these VPNs are not designed for China's internet filter. These cheap VPNs are hastily put together apps with only a basic OpenVPN type connection and limited server choices and bandwidth. This is a problem since the Great Firewall internet filter in China is sophisticated enough to block basic OpenVPN connections, and regional Internet Service Provider variations require careful selection of VPN server locations.
I've used VPNCenter quite extensively in China, and it is my go to VPN service that I recommend to my friends. We particularly like the clean and simple dedicated desktop and mobile apps they offer. They work well and I can usually get a decently fast connection (7 mbps on desktop from 10 mbps max) if I connect to the US Los Angeles or Hong Kong servers, which are specifically optimized for China users. Connection drop-outs are rare unlike many of the other VPN apps I have tested. Encryption is a pretty standard 128-bit or 256-bit OpenVPN with an unspecified kind of stealth layer.
VPNCENTER Setup
Setup is a breeze and will take you only a couple minutes to get everything running on desktop / mobile.
Download the VPNCENTER app for your device / computer.
Open the app – follow install instructions. Start the app.
Paste the User&Pass code when prompted. Done!
Supported VPN Protocols :
vpncenter Full VPN provides 5 different layers of VPN security protocols:
Cisco Discovery Protocol
Cisco Discovery Protocol (CDP) is a proprietary Data Link Layer protocol developed by Cisco Systems. Know more

PPTP Protocol
PPTP provides 128 bit encryption. It's supported by almost every operating system on PCs and mobile devices. Simple to setup. Usually provides very fast speed. But some Internet Service Providers are throttling this protocol which may give you very slow speeds and disconnections. In such case we suggest you to test L2TP, SSTP or OpenVPN protocols.
L2TP Protocol – Suggested for Windows, Mac, Linux, iOS, Android
L2TP provides 256 bit encryption. It's more secure then PPTP and also supported by almost every operating system on PCs and mobile devices. Simple to setup. Provides very fast speed.
SSTP Protocol – Suggested for Windows
SSTP provides 2048 bit encryption. It's very secure but can only be used on Windows operating systems. Simple to setup. Slower than PPTP and L2TP.
OpenVPN UDP Protocol – Suggested for Windows, Mac, Linux
OpenVPN provides 2048 bit encryption. It's also very secure and supported by almost every operating system on PCs and mobile devices. It's complicated to setup. OpenVPN provides the fastest speed.
Which protocol should I use?
We usually suggest our users use OpenVPN UDP Protocol mainly as it provides the best encryption with the best possible speed on most networks. Depending of your ISP performance you may try L2TP or SSTP (Windows Only) protocols for the best encryption, security and speed. Some ISPs may be throttling PPTP and L2TP protocol which can lead slower than expected speeds or disconnections. In such case we suggest you to use SSTP or OpenVPN UDP.
Important update July 2017
News and Updates on VPNs and Censorship in China
August 30, 2018: Yahoo search is blocked in China.
August 10, 2018: Popular website, Reddit, is blocked in China.
April 1, 2018: The "China VPN Ban" deadline has passed and the main VPNs are still working in China.
February 1, 2018: There have been many recent news articles claiming that the Chinese government has ordered ISPs to block all unlicensed VPN operators in China by the end of March this year.
October 2, 2017: Apple has started to remove VPN apps from the Chinese Apple store at the request of the Chinese government. Users with non-China Apple accounts can still download VPN apps from the app store.
July 22,2017: Internet users in China are reporting that Whatsapp is now facing blockage and censorship
How to prepare for a potential VPN ban
Reports of the Chinese government banning VPNs in the country have surfaced from time to time in the past. It is highly unlikely that a China VPN ban will ever materialize.
From a technological standpoint, such a ban on VPNs is certainly possible. Most OpenVPN connections are already automatically blocked in China via the Great Firewall Deep Packet Inspection (DPI) and VPN providers currently have been forced to use special "stealth" technologies (obfsproxy, SSL tunnels) to mask VPN traffic.
Despite these technologies, popular VPNs have still been known to suffer from complete shutdowns during Chinese New Year and the major political meetings in March. Chinese ISPs could also simply block the IP addresses of major VPN servers.
It is important to have backup internet solutions in case of a total VPN shutdown in China. Here are some steps you can take to reduce interruptions in your daily cyber activities in the event of a VPN shutdown.
Make sure you have an alternative email provider other than Gmail. If VPNs are blocked, you will not be able to access your Gmail. We suggest opening up a Microsoft web email account as it is not blocked in China. Make sure to have copies of your incoming email at your Gmail account forwarded to your Microsoft account. (See our guide: How to Access Gmail in China)
Make sure you have access to your cloud backups. Dropbox and Google Drive will be inaccessible in the event of a VPN ban. Backup your important files on a physical hard drive or another provider that is not blocked (Skydrive).
Consider using a Hong Kong SIM card with roaming. You can access the unblocked web on your smartphone without a VPN in China by purchasing a China Mobile SIM card in Hong Kong and using data roaming. This unfortunately will be much more expensive than China data rates. 1GB of data will cost you around $180 USD.
Deploy your own VPN. If the VPN ban is only implemented via IP address blocking of major VPN services (and not blocking VPN protocols) it may be possible to run your own VPN through a VPS or Cloud server service (Amazon, Digital Ocean, etc).
Get used to Bing. Not as good as Google but better than nothing.
Follow us for updates. As tech addicts, you can be sure that we will be monitoring the VPN situation in China very closely. Follow us for updates on what VPNs are working, and what's not.
What's a VPN? And why do I need one for China?
If you have never been to mainland China before (i.e not Hong Kong or Macau) you may be surprised when you get there and find out that you cannot access most of the sites that you love and use on a daily basis. This is because of the so-called "Great Firewall" of China — a countrywide imposed internet filter that restricts the access of certain websites when you are in China. More than 2600 major websites are blocked in China.
Social media websites and apps blocked in China
Facebook
Twitter
Snapchat
Instagram
Youtube
Pinterest
Google+
Blogspot
Flickr
Periscope
Tinder
Reddit
Search Engines blocked in China
Bing is accessible in China but some search results are censored.
Messaging apps blocked in China
Facebook Messenger
Whatsapp
Telegram
LINE
KaKao Talk
Signal
Streaming websites and apps blocked in China
Youtube
Netflix
Vimeo
Dailymotion
Twitch
Periscope
Instagram
Snapchat
Cloud Storage & Productivity blocked in China
Dropbox
Google Drive
Google Docs
Scribd
Slack
News & Information websites blocked in China
New York Times
The Economist
Bloomberg
Wall Street Journal
Reuters
Wikipedia (English)
The Guardian
Le Monde
CNN
BBC
ABC
VPN not working in China? Try this:
Even if you have a good VPN service in China, they occasionally get blocked. Here are a few steps you can take to get up and running again:
Change your server
Change your VPN protocol
Port forward to port 433 (SSL)
Try a different protocol
The SSTP protocol for Windows uses port 433 by default, making it a good option for VPNs that support it including VPNCENTER. Because blocking port 443 altogether would disrupt the internet–every website that uses HTTPS would be inaccessible–it's highly unlikely that China would block all traffic on port 443.
Another frequently recommended option is to use the L2TP/IPSec protocol. L2TP/IPSec is less likely to be blocked by the GFW than OpenVPN. Most devices have built-in support for L2TP, and your VPN provider's app might include it as well. L2TP/IPSec offers similar speeds and level of security to that of OpenVPN.
Non-VPN methods to evading the Great Firewall
VPNs are the tried-and-true method for bypassing the GFW, but there are a few other methods that work with limited success.
VPNs into China
For more information on using a VPN service to tunnel into the mainland, check out our tutorial on how to watch Youku from outside China.
Blocked sites and apps in China
Human rights watchdog Freedom House lists China's internet as "not free" in its 2017 "Freedom on the Internet" report. China scored an 87 out of 100, with 100 being "least free".