VPNCENTER creates a secure tunnel between your computer and the internet,
allowing you to surf the web anonymously from wherever you want.
Encrypt your communications
Our VPN uses high strength 256-bit encryption to protect your data from prying eyes. Browse freely from Wi-Fi hotspots with the comfort that you can't be tracked or monitored.
Hide your IP address and location
Use ExpressVPN to hide your IP and location. Choose among any of our VPN server locations in the US, UK, Australia, or any of 20 countries worldwide.
Watch your favorite content
Stream in HD from any of your devices. We've optimized our network to provide the highest speeds possible with unlimited bandwidth.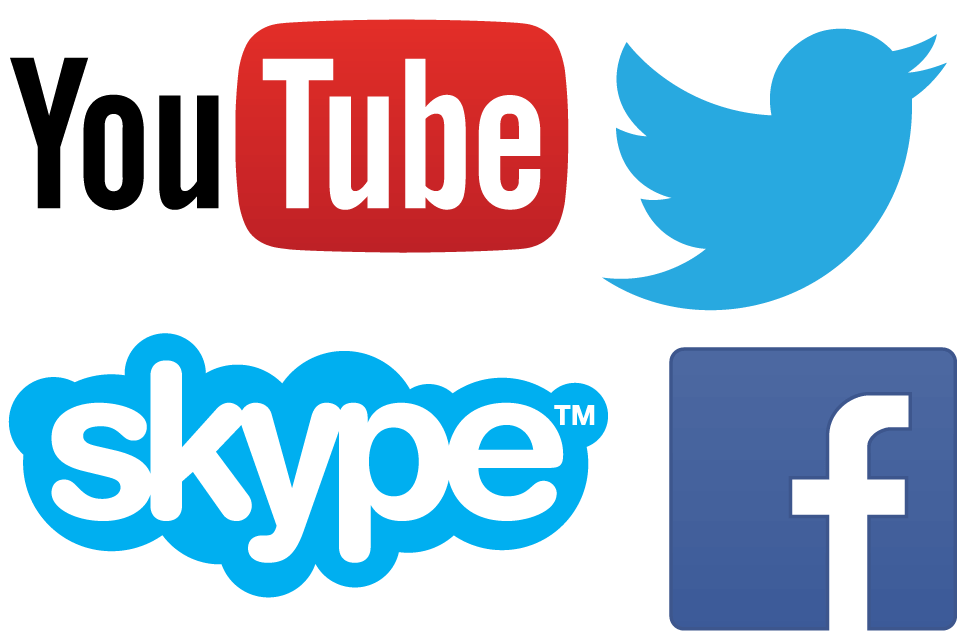 View blocked websites from anywhere
Easily unblock sites and services like Facebook, Twitter, Skype, YouTube and Gmail. With VPNCENTER you can keep on accessing the sites you love.
Avoid censorship and surveillance
When connected to VPNCENTER, your ISP only sees encrypted traffic passing to our VPN servers, but they cannot decipher the data or know the websites you have visited.
With unlimited bandwidth, you can enjoy your favorite videos and video chat with your friends and family without waiting for videos to buffer.
Don't Have a VPN Yet?
What are you waiting for?

VPNCenter works seamlessly across all your devices - be it your desktop computer, laptop, smartphone, router, or tablet.
Simply install our user-friendly VPN apps on any of your devices.
You can be connected on up to three devices at the same time.
No tech skills required
Sign up, install, and press connect. It's that simple. We developed our software to be straightforward for the least technologically savvy of us.
VPN protocols offered
VPNCENTER apps are configured with OpenVPN UDP by default. Alternatively, we also provide OpenVPN TCP, Cisco VPN, L2TP/IPsec, SSTP and PPTP
Stay private
Defeat censorship
Save money
Encrypt everything
Extend your coverage
Stay private
Problem
Your Internet service provider can see your internet traffic, and probably logs your browsing history.
Solution
A VPN scrambles your traffic in an encrypted tunnel so not even your ISP can read it. No monitoring, no logs.
Arrow orange
Try it out
Turn on your VPN every time you go online.
Defeat censorship
Problem
The websites or services you want to use may be inaccessible from your location.
Solution
Your VPN enables access to the free internet from anywhere.
Arrow white
Try it out
When you travel abroad and want guaranteed access to websites, turn on your VPN on all of your devices.
Save money
Problem
Some online stores show you higher prices if you're browsing from certain locations.
Solution
VPNCENTER lets you browse from 145 locations to keep you safe from price discrimination.
Arrow green
Try it out
Next time you shop online, try connecting to server locations in a few different countries to scout for better deals.
Encrypt everything
Problem
Free public Wi-Fi is dangerous. It's trivially easy for a hacker on the same network to read your personal data.
Solution
A VPN encrypts your entire internet connection to protect all your communications, even over unsecured networks.
Arrow white
Try it out
Next time you're at a café or an airport, turn on VPN when you connect to free public Wi-Fi.
Extend your coverage
Problem
You might be protected on one device, but what about your laptop, smartphone, tablet, and game consoles?
Solution
VPNCENTER gives you apps for all your devices plus support for every major operating system.
Arrow yellow
Try it out
Download the VPNCENTER app from iTunes or Google Play to enjoy VPN on your mobile devices.