Free VPN: 15 Day free- 2016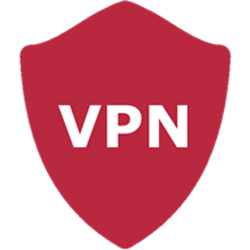 If you use VPN each day, a professional VPN provider is a must. But if you want to use a VPN just everynow and then – its great to have a free VPN. The free VPN Services might not be as fast and reliable as a commercial VPN Service – but for surfing the web or on vacation, when you need a ip adress of your home country to access blocked websites – theyll do the job. We have the best free VPN services listed for you. Youll find the best completely free vpns a little further down on this page.
If you want to send or receive private data like emails, passwords, account data or even credit card data – you should also take a professional VPN Service.All the original features of this service is free of charge and with no difference in terms of speed and quality, and not to test the free version or the original version And no different from the original version
A VPN service provider (otherwise known as a Virtual Private Network) encrypts all of your traffic, replacing your ISP and routing all traffic through the VPN server, including programs and applications you might be using on your laptop or smartphone.
A VPN will work with all internet-based services. Everything is routed through that server when connected, so all of your web traffic and device use is 100% protected when using VPN services.
feature Vpn:
Virtually reside in another country
Bypass censorship and protect yourself from hackers, governments and snoopers
Access blocked sites
Watch your favorite videos from anywhere
Protect your identity from hackers and snoopers
Our services include:
OPEN VPN Free – L2TP/ipsec VPN Free – pptp vpn free – SSTP VPN Free

The VPN can be easily connected or disconnected with the click of a button. In addition, vpncenter offers 100% security and privacy, and we never keep logs. Read more about Strong below or sign up now.
To register VPN free for 15 days Click on the link below