How to Unblock WhatsApp Calling in UAE and Dubai
Why can't you use WhatsApp in the UAE?
The United Arab Emirates' government keeps tight controls over internet access in the country. Internet filtering (i.e. censorship), government snooping and ISP tracking are all part and parcel of using the local internet. Moreover, there are only two internet providers in the country: Etisalat and du. Between these two government owned and affiliated services, the state has almost complete control over what you can and can't do online in the country. Facebook, WhatsApp, SnapChat and Skype are all blocked or restricted, as are pornographic websites, gambling websites. many other websites, like some of Wikipedia.
The exact reasons for these filters and blocks are hard to identify. For example, Baha'i Faith resources have often been restricted or blocked in the past. So has politically sensitive information. Given that most if not all the news sources in the UAE are government-owned or government-controlled, it appears that WhatsApp is blocked at least in part because of how it can be used to encourage anti-government sentiment and spread information.
Why not use the legal alternatives to WhatsApp?
Whether you're already in the Gulf state or only considering going there, you likely know about the UAE's domestic VoIP applications: C'Me and BOTIM. These apps both meet the UAE's regulatory framework, which basically means they are happy to censor their users and reveal their personal data to the state. There are three main problems with the apps. First, they are easiest to use with other C'Me and BOTIM users – which there are very few of. For example, most companies and individuals you know are unlikely to have either app.
Second, BOTIM and C'Me aren't the best-made apps. There are many complaints about both of them crashing, malfunctioning and otherwise displeasing users. They appear to be even less well-put together than Skype – and certainly worse than WhatsApp on most fronts. Third, both apps are paid, running from 52.50 to 105 AED. Compared to WhatsApp audio calls, which are completely free to make, this is very expensive – and another reason to avoid using BOTIM and C'Me.
Conclusion
Now you know how to get a VPN for the UAE and use WhatsApp voice and video calls with no restrictions. You also know about UAE's legal options – C'Me and BOTIM – and why they may not be the best choice for you.
Most VoIP services are banned in Dubai and the other Emirates, including Abu Dhabi, and WhatsApp–with its convenient built-in voice and video calling features–is no exception. One way to beat this block is by getting a VPN, which beats these countermeasures by giving you a foreign IP. It will also encrypt your data, making it all but invisible to government oversight, hackers, or any other third-party snooping.
If you're not content being cut off from the rest of the WhatsApp-using world, this is the article for you. We'll show you what makes a good VPN, recommend a few of the best, show you how to use them to unblock WhatsApp calling in the UAE, and wrap up with a word of warning against the state-sanctioned WhatsApp alternatives available in UAE.
What makes a good VPN for voice calling?
When using VoIP apps in the UAE, you'll want to judge your VPN options by the following criteria:
Server network size – the more servers are in a network, the more countries you can get a local IP from. This makes it easier to unblock WhatsApp in the UAE, and also gives you a chance to download the app in whichever language you feel comfortable with.
Encryption protocols – the United Arab Emirates can be strict in terms of censorship, and flagrant when it comes to looking at your personal data. To protect your data and hide the fact that you're using WhatsApp, you'll want to use a VPN provider with strong encryption. The best formats to look for are OpenVPN's UDP and TCP, which combine best-in-business security with speed and compatibility.
Speed and bandwidth caps – voice and video calling can require a lot of speed and bandwidth. A VPN service that limits how much data you can download and send is a poor choice, so look for providers that don't limit your uptime, cap your speeds, or burden your connection with excess encryption overhead.
The best VPNs for unblocking WhatsApp calling in the UAE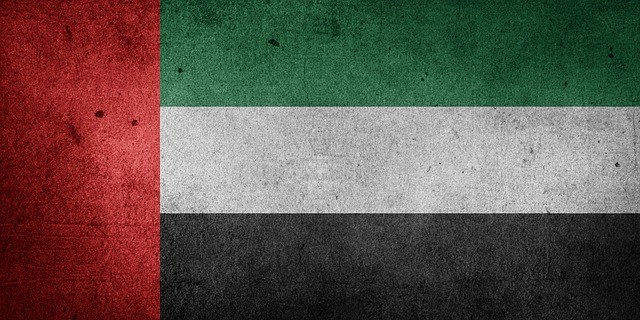 Easy to Use
vpncenter is very easy to use. All you need is just create a new vpn connection using our step by step guides or our special applications for your device. Then you simple need to click connect and that is all – you are under the vpn.
vpncenter will help you to open any blocked site or web service. With our vpn service you can enjoy Facebook, Youtube, Google and any other blocked website. With vpncenter you can use Skype, Viber, VoIP services.
100% Safe and Secure
vpncenter service is 100% safe and secure service. We do not keep your logs, so neither ISP, nor your boss or authorities can monitor your on-line activity. You can open any website you want and be 100% sure that you are safe and your privacy is under your full control.Sahrzad cares about your Internet safety and security. You can trust our vpn service.
Reliable and Fast
vpncenter and her team are doing the best to provide you fast and reliable vpn service. Our vpn servers are located in USA, Europe, Asia and Canada and vpncenter will recommend the fastest vpn for you. Our customers support will help you to resolve any question regarding the service and vpn setup. Our vpn servers has 99% uptime so your Internet privacy and security are in vpncenter's caring and reliable hands.